Submitted by Paul Swanson on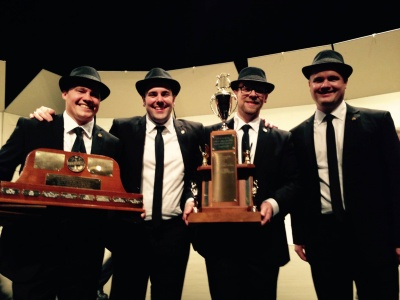 Special congratulations to one of our newest members, James Estes, and his quartet CHORD SMASH!
They were crowned the 2015 LOL District Champs in Oshkosh, WI on Sat Oct 24th.
This was the quartets first time at district competition, so they also won the Novice prize as well!
All well deserved!