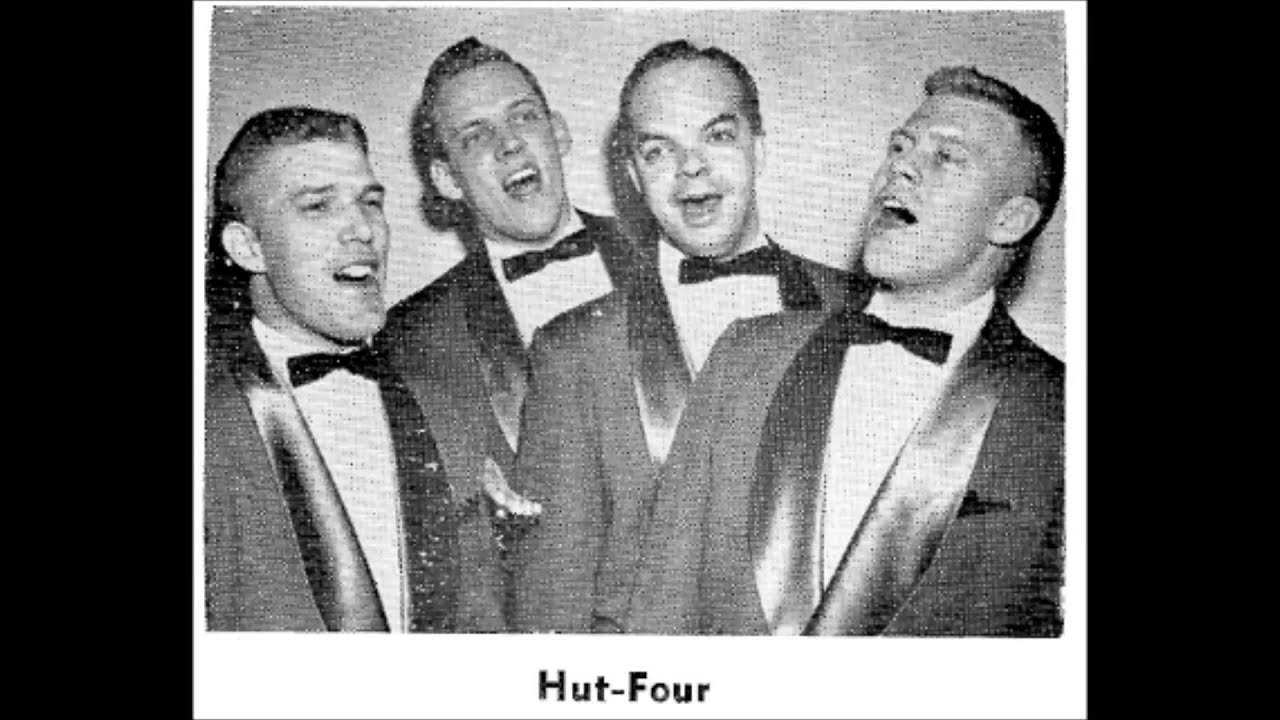 Honoree: Hut Four Quartet
Sponsor: Bob Dykstra
The Hut Four Quartet was organized in 1953 in Fort Riley, Kansas basically as an army recruiter group until its members–John Hansen (bass), Bob Moksnes (baritone), Bob Dykstra (lead), and Herb Fane (tenor)–separated from the Army in late 1954. On an evening which featured only performers who were on active duty with the military, Hut Four took first place on the Arthur Godfrey Talent Show on CBS Television singing, Wait 'Til the Sun Shines, Nellie. The Four also appeared on national TV shows such as the Talent Patrol and Soldier Parade hosted by Arlene Francis, and the Ed Sullivan Show, among too-many-to-mention other venues and performances. Later, with Don Sundt as baritone and Bob Spong, tenor, Hut Four won the 1958 LOL District Quartet Championship and competed ten times in the International Contest.
With replacement members–Bob Spong, tenor and Dan Howard, baritone–Hut Four (and a number of other quartets) toured military hospitals in the late 1960s and early 1970s entertaining servicemen wounded in Viet Nam. Two USO-sponsored tours in the summers of 1968 and 1970 took the quartet to hospitals in Japan, Okinawa and the Philippines.
Suffice it to say, there is so much more about this quartet that was outstanding in so many ways and this Riser Recognition is just a small tribute to Hut Four's very large contribution to Barbershop Singing.