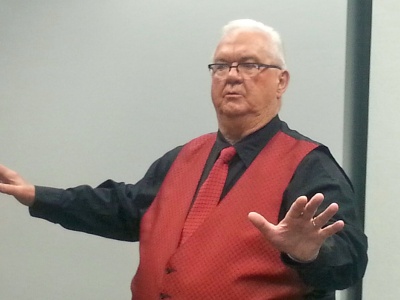 GARY JACOBSON has been a BHS member since 1965. He has been the primary director of many LOL choruses including: Fargo, ND BHS and Sweet Adeline's Int.  He has sung with the Great Northern Union chorus and served on their music board.
He has attended the BHS Harmony University directors college in 2005.
Gary joined the Commodores in 2004 and accepted the position of assistant director.
He is also one of our resident choreographers and 2008 BOTY recipient!
Gary has sung in about 10 different quartets during his tenure as a barbershop.
He was inducted into the LOL district Hall Of Fame in 1988.
In 2014 he received his 50 year pin at the LOL District Convention in Rochester.